MORGANTOWN, W.Va. (WV News) — WVU Medicine continues to weather the pandemic while staying focused on projects that its leadership team believes will improve health care in West Virginia and beyond.
With COVID-19 came enormous challenges for the health care industry that have continued into a third year, but WVU Medicine's staff has risen to the challenge, according to Albert Wright, president and CEO of the West Virginia University Health System.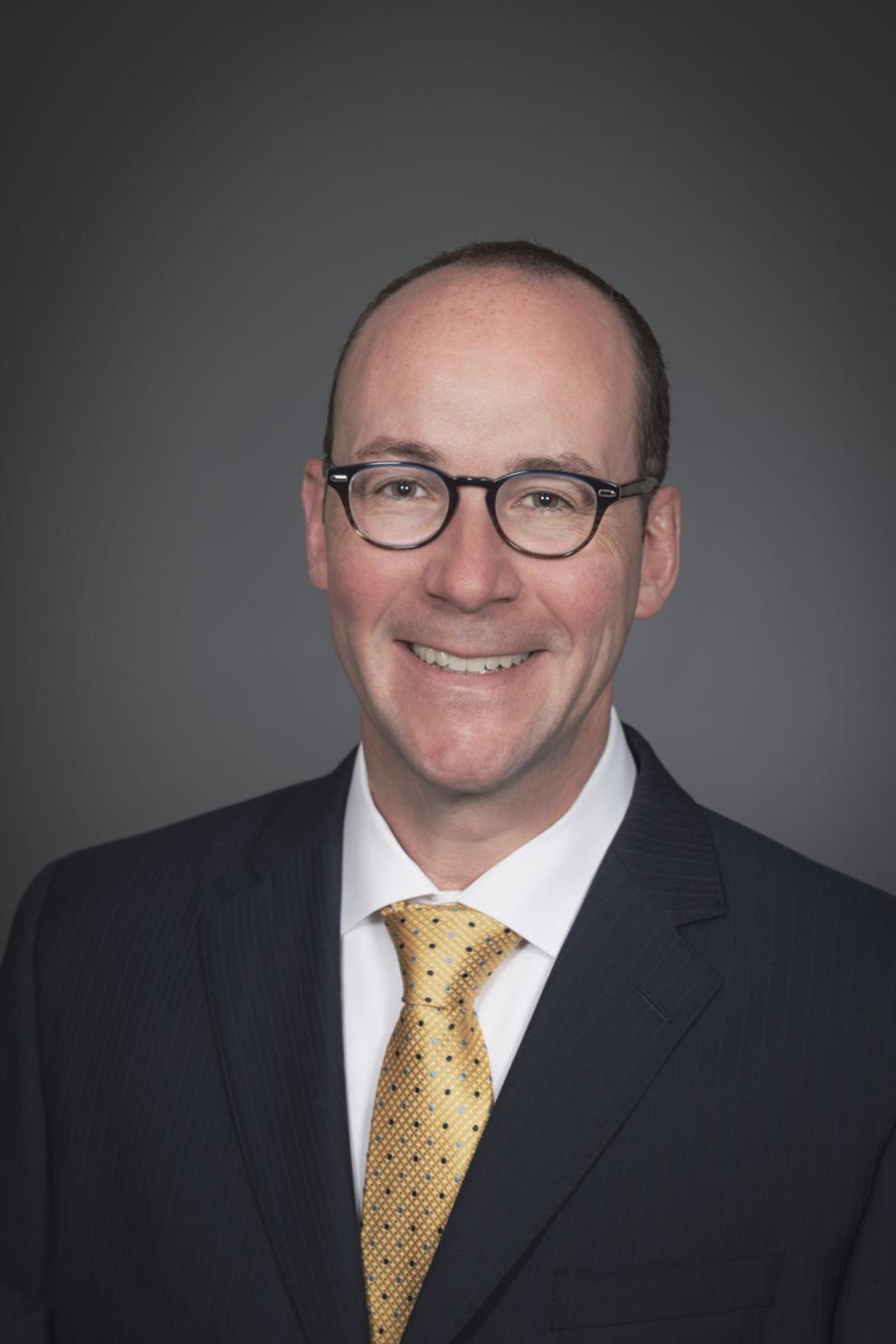 "We're in a chess match with COVID. Right now, we're winning. We don't know if that will be forever, but we're winning the COVID battle right now. But it did rear its ugly head last year," Wright said.
Among the biggest challenges created by the pandemic was an exacerbation of staffing shortages.
In every sector, but especially in the health care industry as a whole, "staffing has become more of a challenge than I think we would have ever imagined," Wright said. "The people who work in our health care system are unbelievable. They come to work everyday under challenging circumstances and really did an unbelievable job."
WVU Medicine also was able to partner with other health systems and public health departments to help carry out vaccine clinics at the beginning of 2021.
"Thank God we were able to get so many people vaccinated early on, because that saved lives. Sometimes that's easy to forget, but it did save lives," Wright said.
Work to build the health system did not cease during the pandemic. WVU Medicine welcomed Uniontown Hospital in Pennsylvania, Wheeling Hospital in West Virginia and Barnesville and Harrison Community critical access hospitals in Ohio as full members of the WVU Health System.
The growth of the system will not stop there. In the fall, the health system announced a letter of intent to fully integrate Princeton Community Hospital into the system by the close of the calendar year, and work is underway to bring Garrett Regional Medical Center in Maryland into the system this summer, according to WVU Health System Chief Administrative Officer Dr. Michael Grace.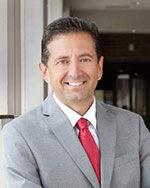 Further into the future, Grant Memorial Hospital is likely to come into the system, as well.
"We are continuously looking for things that make sense from a partnership perspective," Grace said.
WVU Medicine has also entered into an agreement with Thomas Memorial to expand the system's footprint into the Kanawha Valley (See story, Page A21).
The health system has also announced continued growth at Fairmont Medical Center at the site of the old Fairmont Regional Medical Center on Locust Avenue. Last summer, WVU Medicine officials were joined by Gov. Jim Justice to announce a $110 million investment in the facility.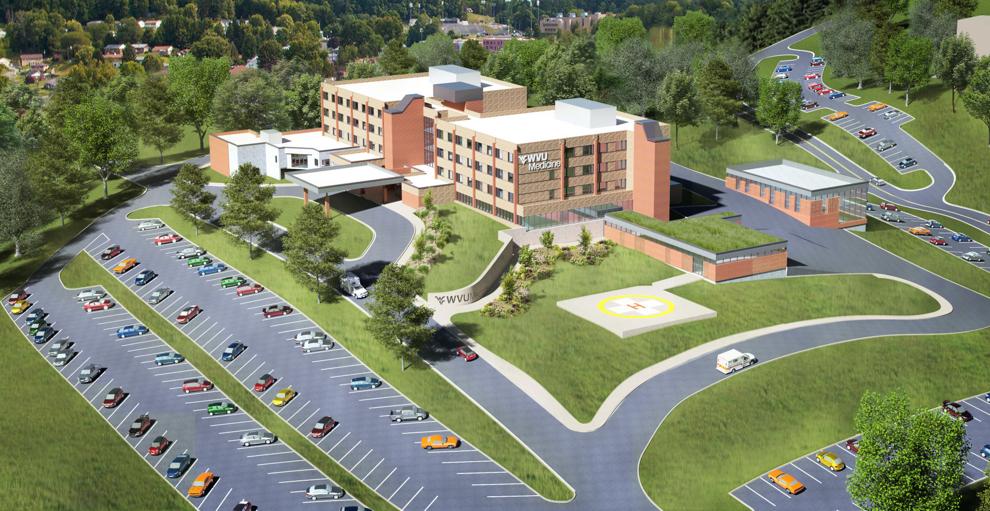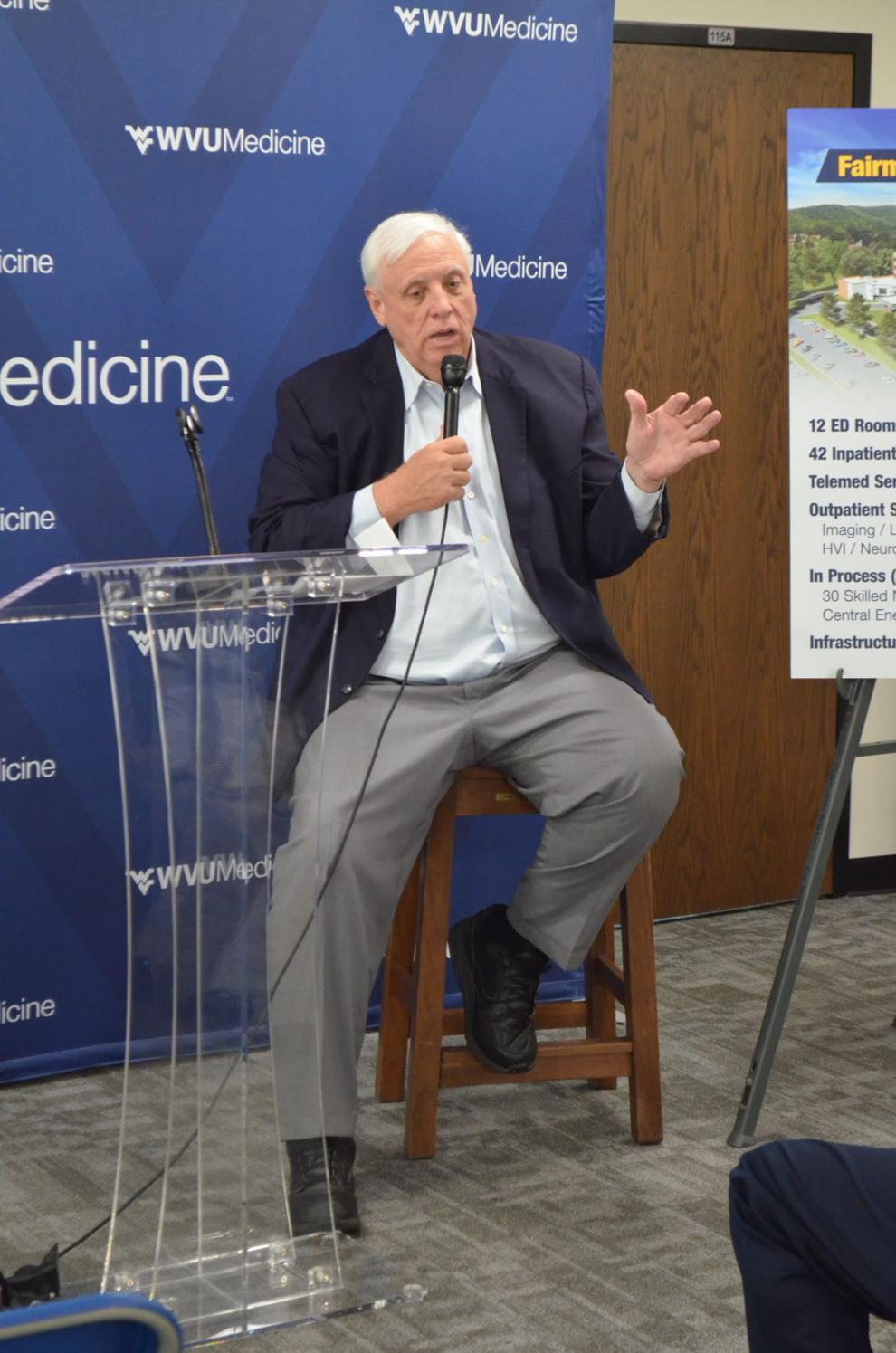 A new central energy plant will upgrade the hospital's energy capacity, along with HVAC and other systems.
"This is a precursor to even further expansion in the future," Grace said. "… Once we are able to get the central energy plant done, in 2023 and beyond, we're looking at operating rooms, procedure rooms, perhaps even more beds. Fairmont's been a real success story. I think that what we're doing down there right now is going very well, and the expansion we have planned … will be money well spent in that community, and we'll continue to access and improve care for those good people in Fairmont and around the region."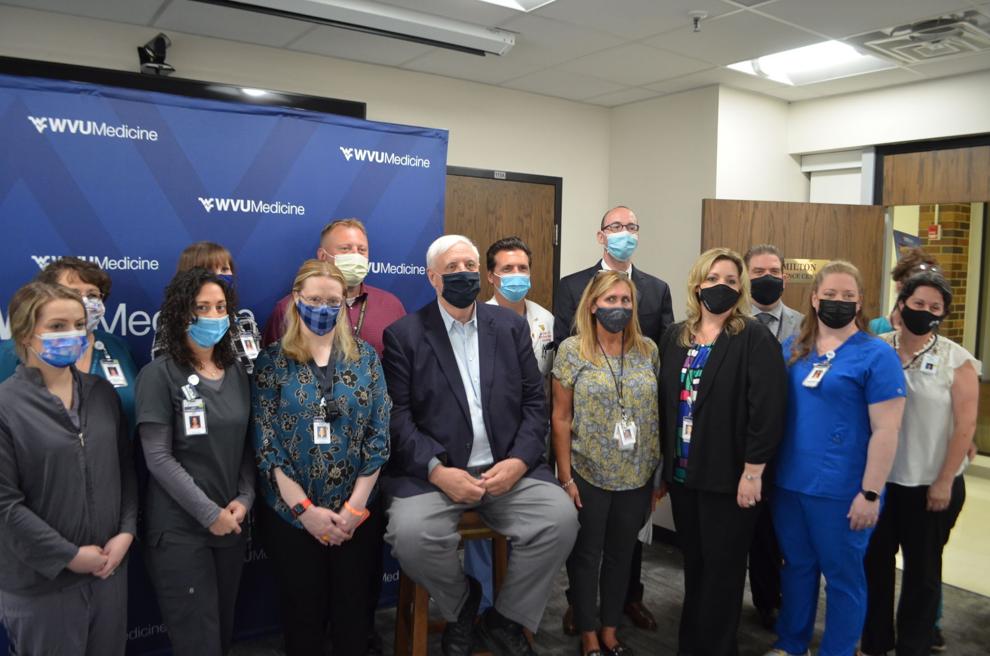 The planned expansion also includes ancillary services like X-ray, MRI and CT scans and a lab, along with a 30-bed skilled nursing facility.
It was a difficult decision to make such a large investment at the old facility, but one that was the right thing to do, Grace said.
"When a community is used to having a hospital and then it closes, it's kind of a shock to the system. The thing that's great about this organization is its mission. The mission of WVU Medicine is to improve the health status and access to care of all West Virginians and those that we serve. While it wasn't the easiest decision to reopen that hospital, I think the leadership team thought it was the right one. While it may not seem a hardship to drive 20 miles from Fairmont to Morgantown, some people have difficulty getting transportation," he said.
The drive is much farther for people in the western part of Marion County, Wright said.
In the coming months, the new children's hospital is also expected to open. Despite some construction delays, the facility is likely to open in the summer, according to Wright.
"It's been tough to build during this pandemic, but I tell you what, when that thing gets finished up here soon, it's going to be amazing," he said. "… Construction … is a sequential puzzle where you have to do A, B and C before you can do D, E and F. It's just with missing parts and sometimes some challenges in having folks available during COVID, it's been a long go, but we'll get there."
Already, physicians and other staff hired in advance to work in the facility have already started working, and have been able to fill in staffing holes in other areas caused by the pandemic, Wright said.
Currently, the children's hospital is located within JW Ruby Memorial Hospital in Morgantown. When the children's hospital vacates that space, it will create additional opportunities at Ruby, according to Grace.
No decisions have been made, but leaders are already looking at how that space might further enhance capabilities and grow the services available for people.
Additional inpatient bed capacity in both med-surge and intensive care, along with additional OR capacity are needs that could be filled by the space.
"We have that kind of demand. It will basically be augmenting the existing services at Ruby and allowing us to care for more patients than we already do today. The demand is there for it," Grace said.
WVU Cancer Institute has also launched the mobile lung cancer screening unit called LUCAS, which was modeled after the Bonnie's Bus mobile mammography unit. Despite lower incidence, lung cancer kills more West Virginians than breast cancer and prostate cancer combined, largely because cases are often detected at later stages. Low-dose CT scans like those offered aboard LUCAS can catch lung cancer in at-risk individuals in early stages.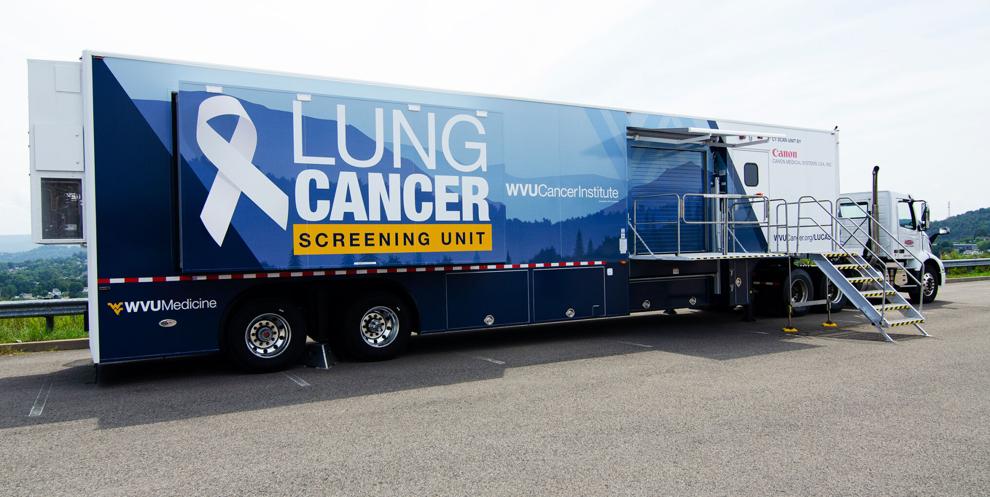 "We're a very large health care system in a very rural state. You've got to be creative sometimes on how you get to the people. I think this is a great example," Wright said.
Also on the horizon is the Jan. 1, 2023 launch of Peak Health, a new nonprofit subsidiary of WVU Medicine that will allow the health system to provide health insurance services, which Wright said would "positively transform health care for our patients."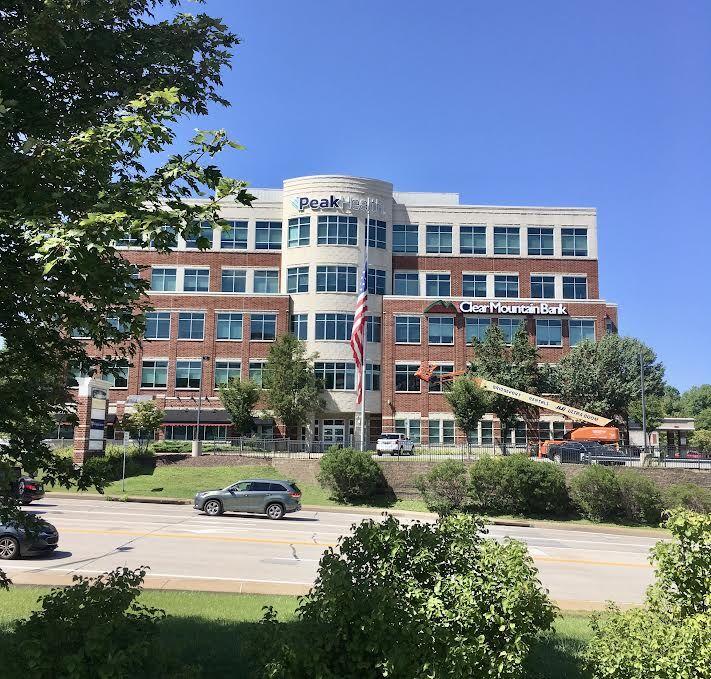 The launch is "still under the radar, but I think it's going to be transformational," he said.
Between 30 and 40 people are already working for the subsidiary, and there are plans to have 90 employees by the end of the year. WVU Medicine employees will begin receiving benefits under the program at the first of the year.
Marshall Health and Mountain Health Network in Huntington have also signed on as joint venture partners in the effort, and "there are a couple other health care systems that are talking about becoming partners on that," according to Wright.
"We're excited about that because that really starts to align both the provider component of health care and the payer component of health care, so we will really be able to start to focus in on how we will incentivize everyone to provide maximum health potential for West Virginians and all those we serve."
.